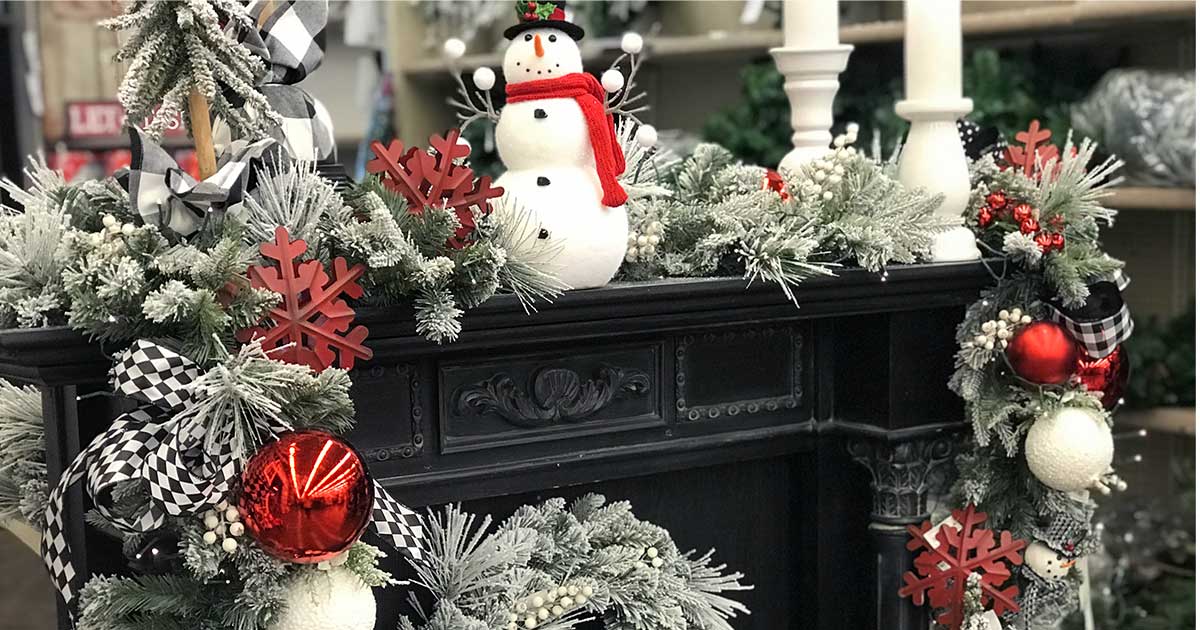 Learn how to decorate a Christmas Garland with Brian's quick & easy design tips!
Sometimes there's no room for a tree or you just want to carry more Christmas through out other areas of your home…the solution? Brian's favorite Christmas Tree alternative: A Garland!
The truth is, decorating a garland is similar to decorating a tree, it's just scaled down. Watch as Brian, Prairie Gardens & Jeffrey Alans Design Expert, decorates a garland below.

HOW TO DECORATE A CHRISTMAS GARLAND
VIDEO TUTORIAL

BRIAN'S QUICK GARLAND DECORATING TIPS
ORNAMENT CLUSTERS
Create focal clusters by clustering together ornaments with a pipe cleaner – Brian's favorite ornament pick for clusters? Shatterproof styles. Get that shine without the fear of breakage.
RIBBON LOOPS
Skip tying a fancy bow. Just take ribbon and loop it a few times, cinching in the middle with a pipe cleaner.
DECORATIVE ORNAMENTS
Place these throughout your garland, helping draw your eye all the way through from one end to the other
1, 2, RULE
Just like when decorating a Christmas Tree, use the 1,2, 3 Rule! 1 theme, 2 colors, & 3 styles/shapes of decorations.
SKIP SYMMETRY
Mix it up by having one end of your garland longer than the other.
GO BATTERY OPERATED
Battery Operated lights are a must for garlands – they're easy and you'll avoid the messy cord look. Plus! Flicker candles are one of Brian's favorites for the top of your mantle. Find them at Prairie Gardens and Jeffrey Alans.
HEIGHT
Use risers under your accents to vary the height & keep things interesting.
MIRROR
Mirror the top of you mantel with a similar feel at the bottom. This will draw your eye up & down, while your garland will draw your eye side to side.

WANT MORE INSPIRATION?
WATCH BRIAN DECORATE A CHRISTMAS TREE!
How to Decorate a Christmas tree like a pro

Prairie Gardens & Jeffrey Alans
Extraordinary Gardening, Home Decor & More