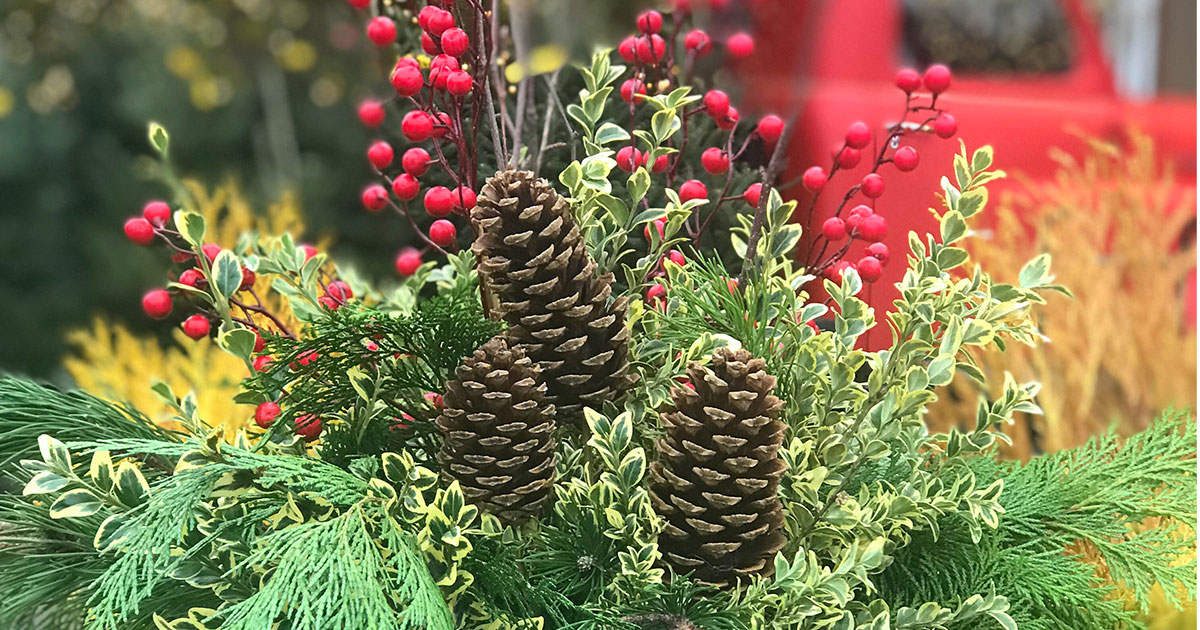 Missing the color of your spring garden? Add pops of beautiful Christmas color with a Fresh Christmas Planter! Mary-Ann, Prairie Gardens Plant Expert, shares her tips for making your own in a how-to video.

HOW TO MAKE A FRESH CHRISTMAS PLANTER
With PG Plant Expert MaryAnn

FRESH PLANTER
QUICK TIPS
Reuse your pots from spring! Just cut back or remove the old plant and use the soil for your fresh Christmas planter.
Start with a focal – MaryAnn's favorite pick? A tall spruce.
Work your way from the middle of your planter out.
Always give your branches another fresh cut using pruning sheers. Cut at an angle. This will allow your cuttings to more easily soak up water.
Mix various textures and colors to make it interesting.
Water about once a week or every other week.
Add some beautiful pops of color with weather-resistant berries.

HAVE YOURSELF A FRESH CHRISTMAS
AT PRAIRIE GARDENS!
Enjoy an incredible selection of Fresh Cut Christmas Trees, Wreaths, Garlands and More, starting around the third week of November every Christmas season.
Learn More About Prairie Gardens