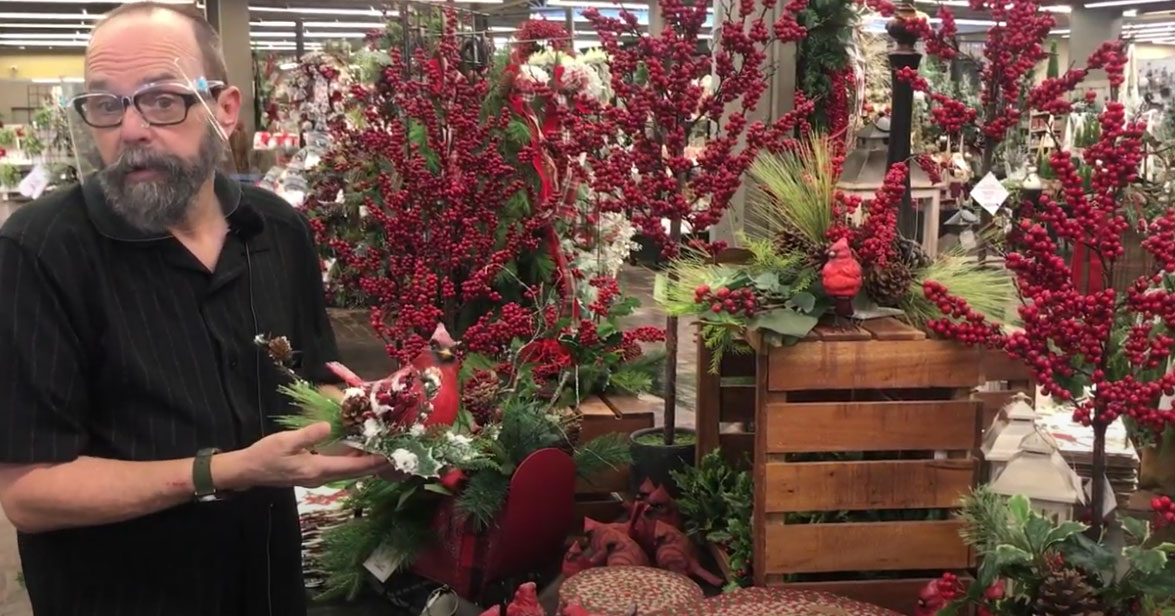 Brand new 2020 Christmas Floral Designs are HERE and ready for your home.
Join us for an exclusive video tour with Design Expert Brian as he highlights new wreaths, swags, and arrangements, all handmade by Prairie Gardens and Jeffrey Alans.
Plus, look below for more peeks at some of this year's designs.

Floral Design Video Tour with Design Expert Brian

A Peek at more 2020 Designs

Prairie Gardens & Jeffrey Alans
Floral Designs
Handmade By Us, Just for You
At Prairie Gardens & Jeffrey Alans, each and every on our Floral Designs is handmade by us, just for you.
Because we believe every home is unique…and deserves to be filled with one-of-a-kind pieces you absolutely love.
That's why our local team of designers scour the markets every season to find the very best components to create knock-your-socks-off designs.
And why every flower, every bow, every piece…is then placed together the old-fashioned way (and in our opinion the best way): by hand.
All to bring you beautiful, exceptionally-made designs that you'll only find right here.
Come see the beautiful new collection right now at Prairie Gardens & Jeffrey Alans!