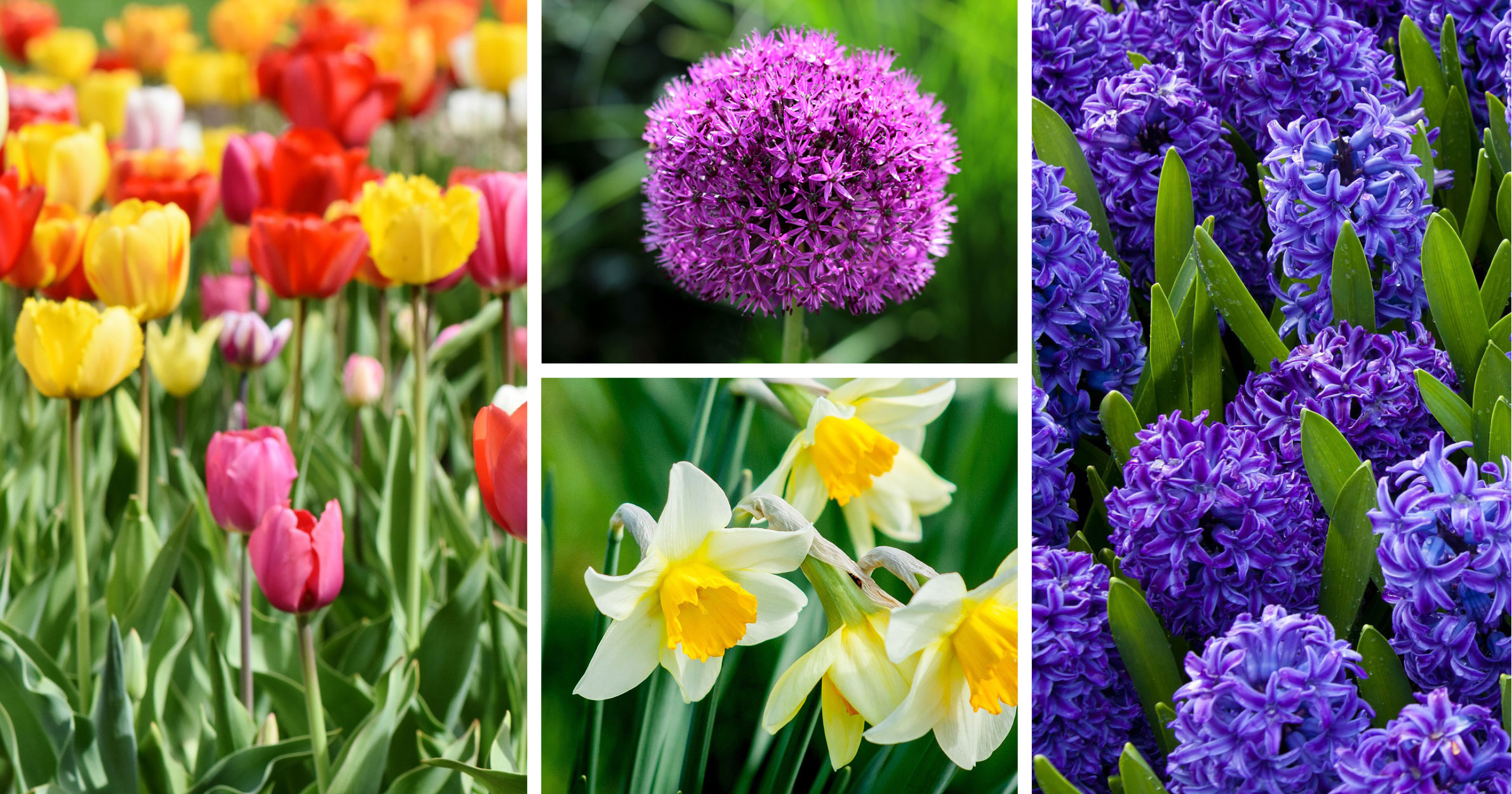 They're here! Fall bulbs have just arrived (champaign location only). Plant this fall for incredible color come spring.
Check out the PG 2020 Variety Selection below (please call ahead for exact availability).
And hurry in! The BEST time to shop is right now when the selection is at it's peak.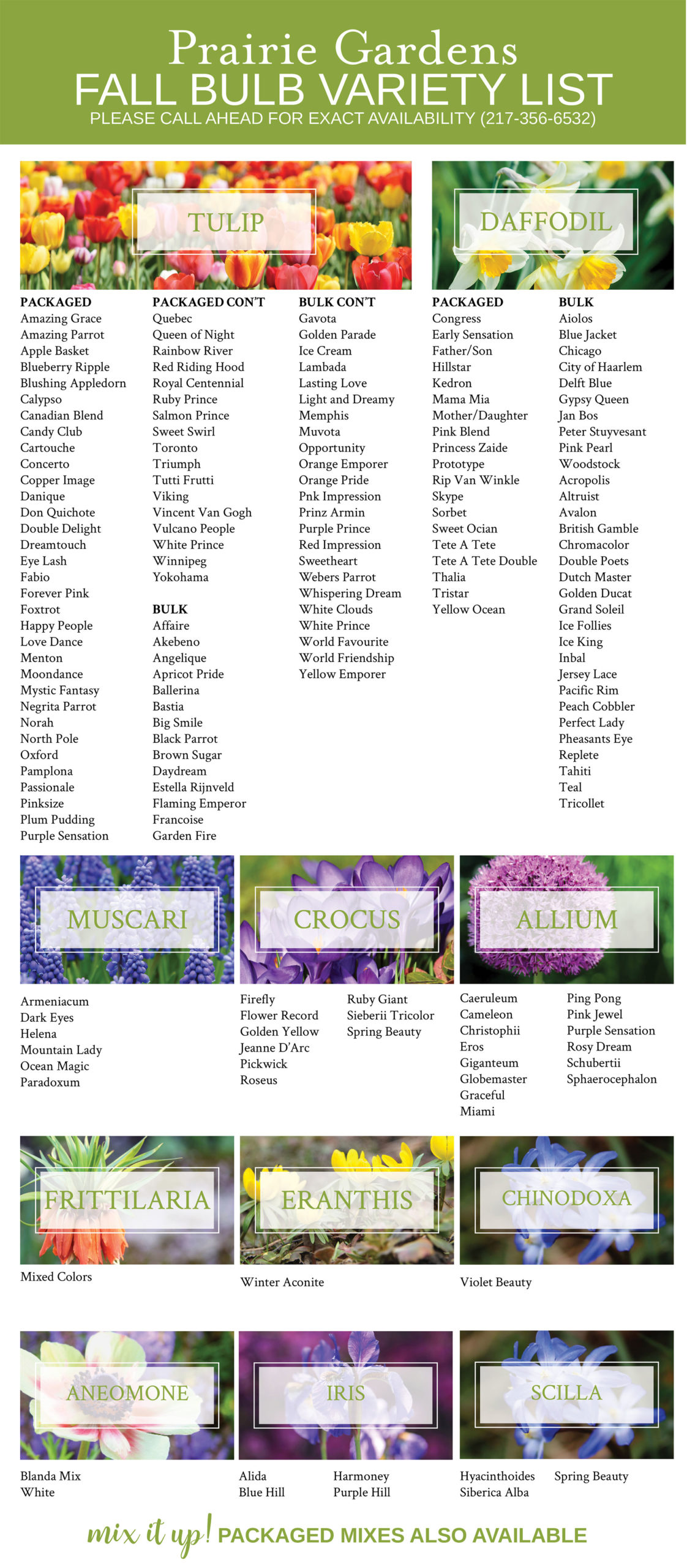 HOW TO PLANT FALL BULBS

WHEN SHOULD YOU PLANT BULBS IN FALL?
"Bulbs should be planted in fall when evening temperatures fall around 40-50 degrees, which is typically around Late September–Mid October for our area."
– John, Prairie Gardens Plant Expert

PRAIRIE GARDENS
Extraordinary Gardening, Home Decor & More