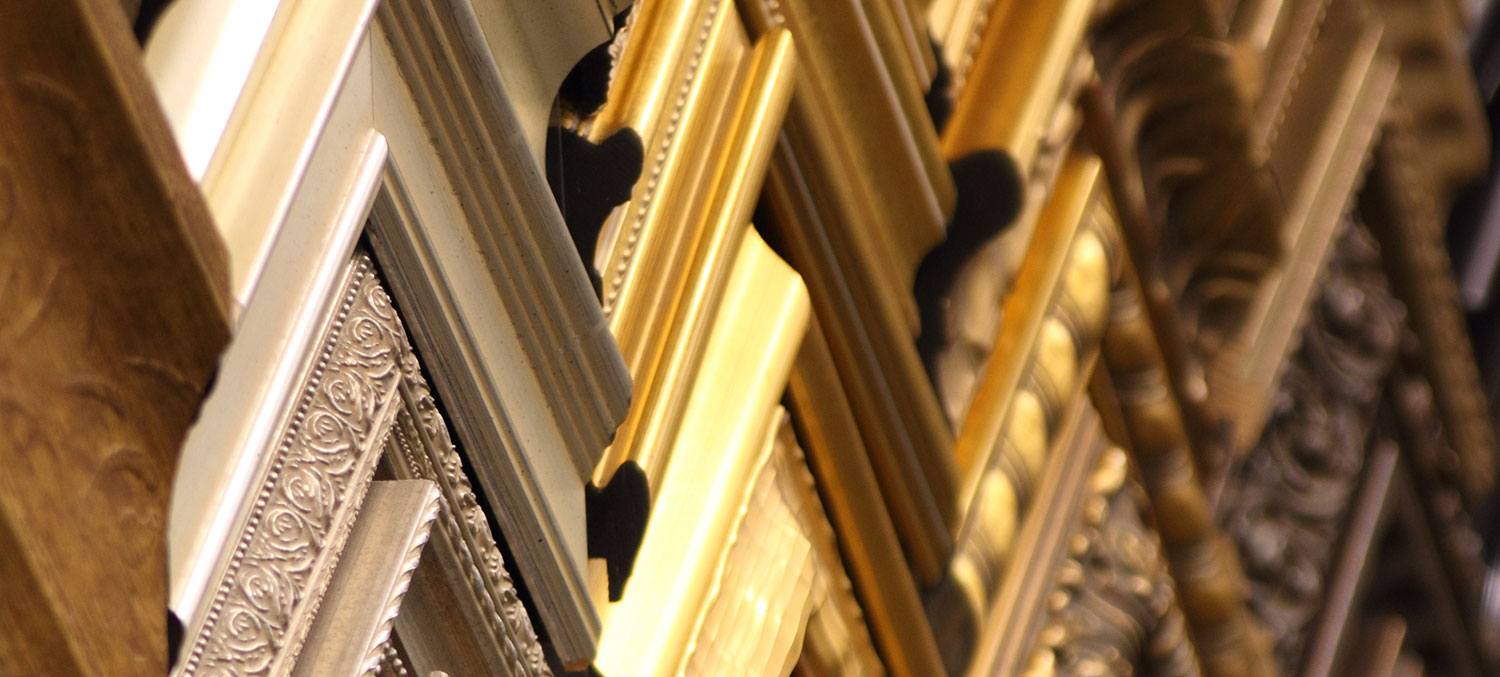 At Prairie Gardens & Jeffrey Alans your Custom Frame should be something you'll cherish for a lifetime. From how it'll look, to how long it'll last…it's important to trust the professionals. Here's why.

WHY IT'S IMPORTANT TO GO WITH THE PROFESSIONALS
THEY HAVE THE DESIGN EXPERIENCE
With years and years of experience, your framing expert will know the design tricks to make your piece look it's best.
Like how a smaller frame may be best for someone who loves the minimalist look. Or how a bigger frame will make the eye focus more inwards on what's inside.
Whatever your vision, your PG framing expert will bring it to life with the right style choices, ensuring your piece is something you'll absolutely love and cherish for a lifetime.
THEY MAKE IT EASY
With thousands of mat and moulding combinations to choose from, designing a custom frame can be extremely overwhelming without an expert.
The mixing and matching process of surrounding what you love with the perfect frame and mats should be fun. And with an expert that knows what they're doing, it will be.
Your PG Framing Expert will cut to the good stuff by providing you with the best options, not all the options…saving you time and frustration.
THEY PROTECT WHAT YOU LOVE
Not only do professional framers provide the art of design, they also provide essential knowledge in the art of preservation. A professional framer knows it's not just about making something look good, but also about protecting what's inside.
Your framing expert will guide you through all the material options and explain how the various choices will protect what you love. Like how Museum Glass not only provides better clarity, but also provides better UV protection. Or how Acid-free mats will safeguard against discoloration or damage inside the frame.
You PG framing expert will ensure your frame lasts a lifetime, and will back that up with a lifetime guarantee on every single PG Custom Framing Order.

WANT TO BE PREPARED?
THINGS YOUR FRAMING EXPERT MAY ASK OR BENEFIT FROM KNOWING
What's your favorite style or vision?
Having a general idea of what you like will help your framing expert narrow down the best mat and moulding options for your piece. Do you like the traditional look, or more modern look? Are there any colors you'd love to see emphasized more in your piece? Your framing expert will always benefit from knowing your style vibe. If you're shaky on your style, no worries. Your framing expert will let what you love be the source of inspiration.
What's the room like where your frame will go?
The colors on the wall, the style of the room, the type of furniture, and more all could be helpful during the design process. Or if your new frame is going to be hanging with other pieces, it may be helpful to share the style of those so your new piece coordinates perfectly. If you'd like to share anything about where your piece will be displayed, go right ahead…it could lead to something even better than you've imagined.
What are the lighting conditions like in the room your frame will go?
One of the biggest environmental factors that can lead to what you love becoming damaged over time is sunlight exposure. If you frame is going to be in a room with a lot of sunlight, your expert may suggest a glass that provides better UV protection.
How and where will you be displaying your frame?
Knowing what type of wall your piece will be hung on (drywall, brick, etc) will allow them to provide you with the best hardware to do the job.
What are you looking to spend and do you need your frame by a certain time?
If you have a budget in mind or need your piece by a certain time, don't be shy to share this will your expert. They'll work with you to provide you with a piece that fits your budget and your time frame.

WHAT WILL YOU CUSTOM FRAME?
EXPERTLY DESIGNED WITH YOU, EVERY CUSTOM FRAME COMES WITH A LIFETIME GUARANTEE – FRAME THE MOMENTS THAT MATTER