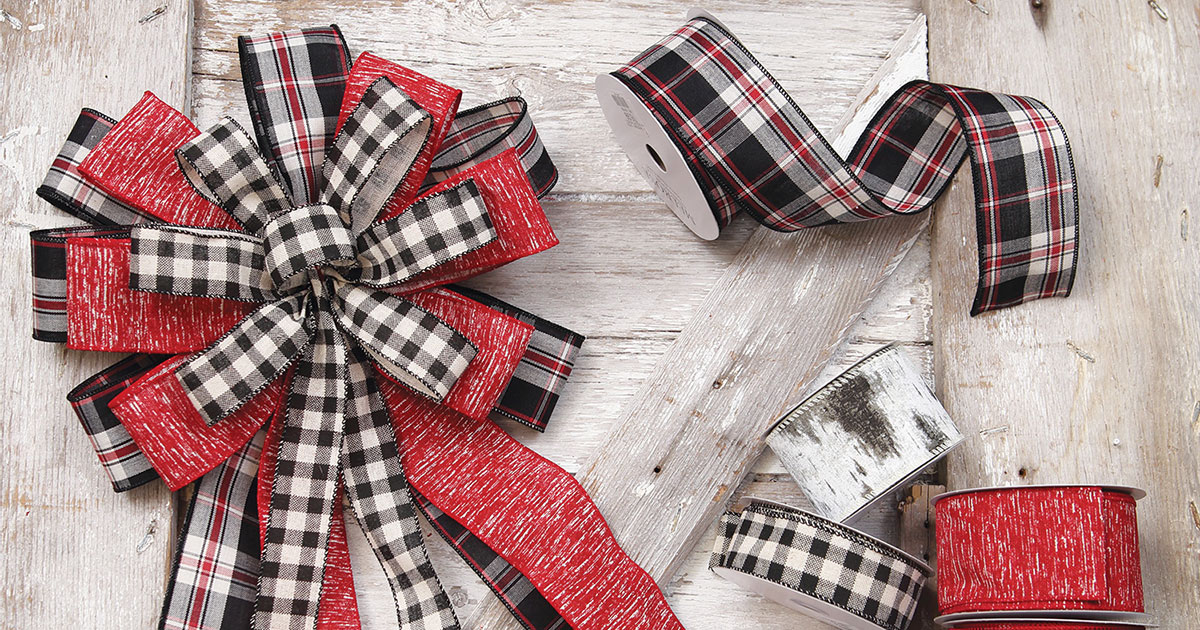 Learn how to tie a Christmas bow like a pro with a quick video tutorial.
Christmas bows are one of our favorite Christmas decorating essentials – they're beautiful on trees, wreaths, garlands and more.
Plus, they're easy to do (we promise!).
In just a view steps, you'll be a pro just like Prairie Gardens & Jeffrey Alans design experts.

How to Tie A Christmas Bow
Still not confident in your bow-tying skills? Our floral design experts will tie them for you! You pick the ribbon, they'll do the tying.

Prairie Gardens & Jeffrey Alans Ribbon
Every season, you'll find an incredible selection of ribbon in trendy styles and patterns at Prairie Gardens & Jeffrey Alans!
Whether you love plaids, strips, solids and more, you'll find quality ribbon to decorate your home, your event, and more.

Extraordinary Gardening, Home Decor & More