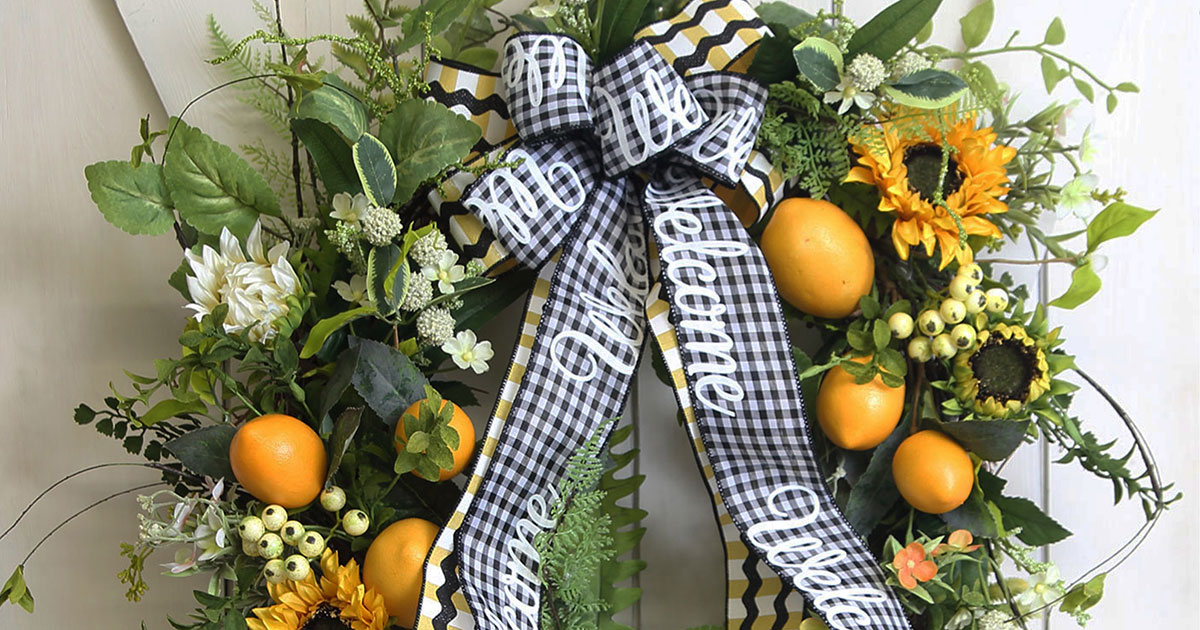 Get that sunflower glow with exclusive pieces bursting with summer color, including wreaths, swags & arrangements. Each and every design is handmade by us…just for you and available only at Prairie Gardens & Jeffrey Alans.
Peek at the collection below and come see the area's largest selection of Handmade Floral design in store. Just hurry in, the exclusive PG & JA 2020 Designs are only available for a limited time!

2020 Sunflower Collection
A peek at a few pieces from the collection

Prairie Gardens & Jeffrey Alans
Floral Designs
Handmade By Us, Just for You
At Prairie Gardens & Jeffrey Alans, each and every on our Floral Designs is handmade by us, just for you.
Because we believe every home is unique…and deserves to be filled with one-of-a-kind pieces you absolutely love.
That's why our local team of designers scour the markets every season to find the very best components to create knock-your-socks-off designs.
And why every flower, every bow, every piece…is then placed together the old-fashioned way (and in our opinion the best way): by hand.
All to bring you beautiful, exceptionally-made designs that you'll only find right here.
Come see the beautiful new collection right now at Prairie Gardens & Jeffrey Alans!
Learn More About Prairie Gardens & Jeffrey Alans