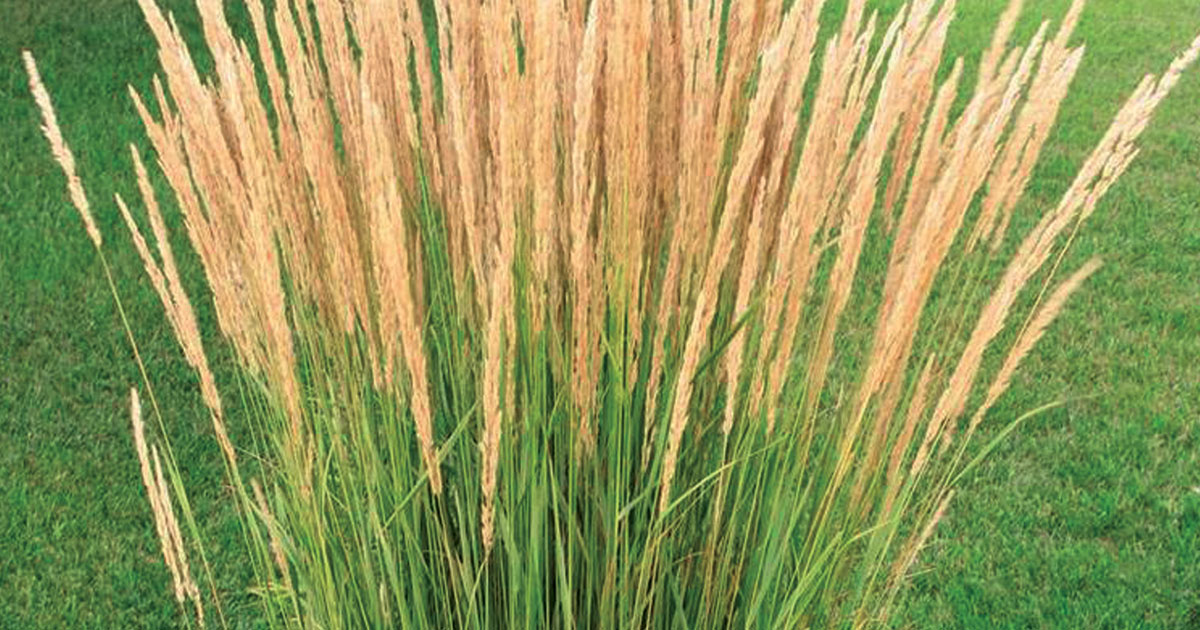 On the hunt for a certain perennial grass? View our list of Grass varieties you'll often find in the PG greenhouse.
Perennial Grasses
The below list includes varieties you'll often find in the PG Greenhouses.
Items are coming & going all the time.
Call ahead to be sure they are in-stock: 217-356-6532

Acorus
ACORUS americanus
Andropogon
Andropogon Blackhawks
Andropogon Red October
Bouteloua
Bouteloua Blonde Ambition
Calamagrostis
CALAMAGROSTIS Avalanche
Calamagrostis Avalanche
CALAMAGROSTIS Eldorado
Calamagrostis Feather Fabulous™
Calamagrostis Feather Reed
CALAMAGROSTIS K. Foerster
CALAMAGROSTIS Overdam
Carex
CAREX appalachica
CAREX Aurea
Carex Everest
CAREX Evergold
Carex Everillo
CAREX flacca Blue Zinger
CAREX flaccosperma
Carex Gold Strike
CAREX Ice Dance
Carex Ice Dance
CAREX pensylvanica
Carex pensylvanica
Chasmanthium
CHASMANTHIUM latifolium
Erianthus
Erianthus Hardy Pampas
Festuca
Festuca Beyond Blue
FESTUCA Blue Whiskers
FESTUCA Elijah Blue
Festuca Elijah Blue
Hakonechloa
Hakonechloa macra Aureola
Hakonechloa macra Beni Kaze
Liriope
LIRIOPE Big Blue
Liriope Big Blue
Liriope Purple Explosion
LIRIOPE Spicata
Liriope Variegated
Miscanthus
Miscanthus Adagio
Miscanthus Bandwidth
Miscanthus Dixieland
MISCANTHUS Gracillimus
Miscanthus Graziella
Miscanthus Little Miss
Miscanthus Little Zebra
MISCANTHUS Little Zebra
Miscanthus Maiden ('Gracillimus')
MISCANTHUS Morning Light
Miscanthus Morning Light
Miscanthus My Fair Maiden
Miscanthus Oktoberfes
Miscanthus Porcupine ('Strictus')
MISCANTHUS Purpurascens
Miscanthus Purpurascens
Miscanthus Silver Variegated
MISCANTHUS Variegatus
Muhlenbergia
Muhlenbergia Pink Muhly
Muhlenbergia Undaunted
Panicum
PANICUM Cape Breeze
Panicum Cloud Nine
PANICUM Dallas Blues
PANICUM Heavy Metal
Panicum Northwind'
PANICUM Shenandoah
Panicum Shenandoah
Pennisetum
Pennisetum alopecuroides
Pennisetum Burgundy Bunny
PENNISETUM Cassian's Choice
PENNISETUM Hameln
Pennisetum Hameln
PENNISETUM Karley Rose
Pennisetum Karley Rose
Pennisetum Little Bunny
Pennisetum Lumen Gold
Pennisetum Red Head
Phalaris
Phalaris Strawberries & Cream
Schizachyrium
SCHIZACHYRIUM Standing Ovation
SCHIZACHYRIUM Carousel
SCHIZACHYRIUM Smoke Signal
Schizachyrium Standing Ovation
Schizachyrium Twilight Zone
SCHIZACHYRIUM Twilight Zone
Sporobolus
SPOROBOLUS heterolepis
Plus more! Not seeing what you're looking for? Give us a call. We may still have it!