Prairie Gardens Plant Experts
Get the garden expertise when you need it most!
Find PG Plant Experts always on hand to answer in the PG greenhouse.
They'll answer your questions & ask the right ones, too – providing you with solutions, inspiration, their favorite plant picks, and so much more…so you can have the best garden EVER.
Just look for the purple shirts! They're waiting for you in the PG greenhouse.
PLUS! Tune in every Saturday to hear the experts on Plant Experts LIVE Radio Show at Prairie Gardens.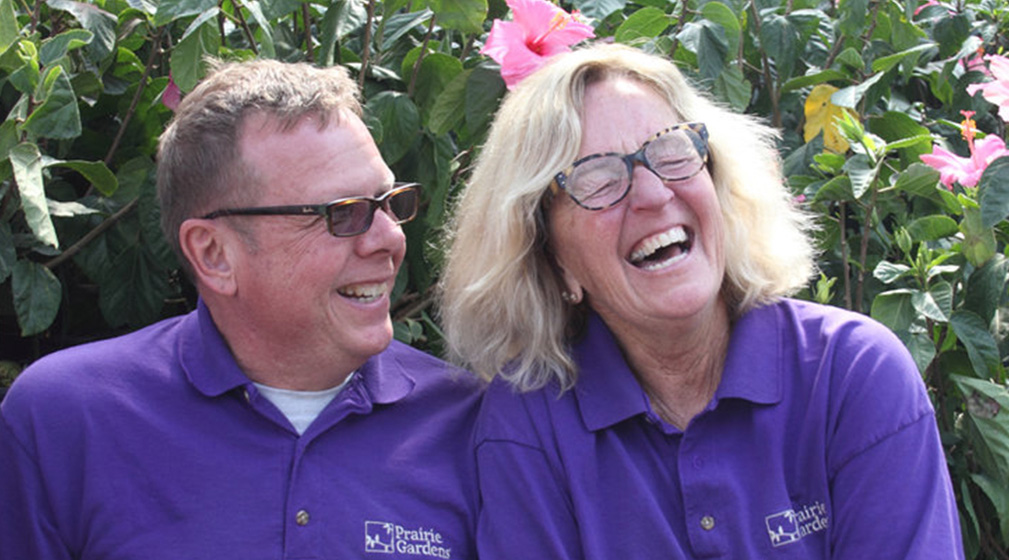 PG Plant Experts
The experts you see in our greenhouse are the ones who pick & choose each and every plant we grown & bring into the PG nursery.
They know what varieties are best suited to our environment because they live here just like you.
They're on the ground in the PG greenhouse, listening to what you love & what you're looking for…so they're personally in tune to you & your gardens needs.
And they totally geek out over all the new arrivals.
Plus, most importantly, they're plant people.
When they're not in the PG greenhouse, you'll likely find them digging in their own gardens…it's what they love.
Listen to Past Episodes