TOTALLY CHRISTMAS
Find your perfect tree, all the trimmings, and so much more to make your home Totally Christmas!
More Holiday
HOME LIVING
Make your home perfect for the holidays with trendy home décor and furniture collections.
More Home Décor
FRESH CHRISTMAS
Fresh Trees, Wreaths, Garlands & more have arrived!
More Garden
PG CUSTOM FRAMING
The PG Framing Experts will help you choose your perfect frame.
Learn More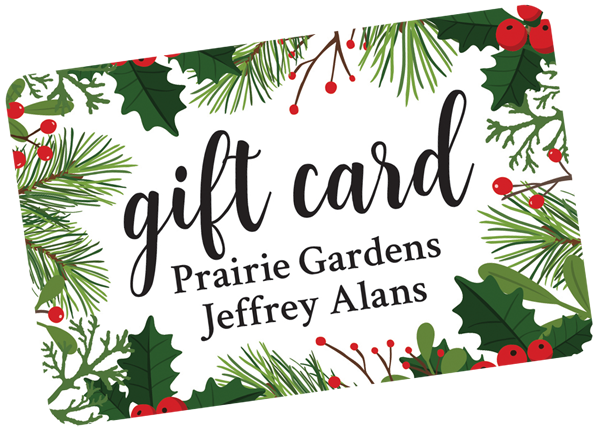 GIFT CARDS!
Free Shipping. Good forever.
Accepted in store at Prairie Gardens and Jeffrey Alans
PG BOUTIQUE
Discover your winter style in a boutique as unique as you!
Shop Boutique