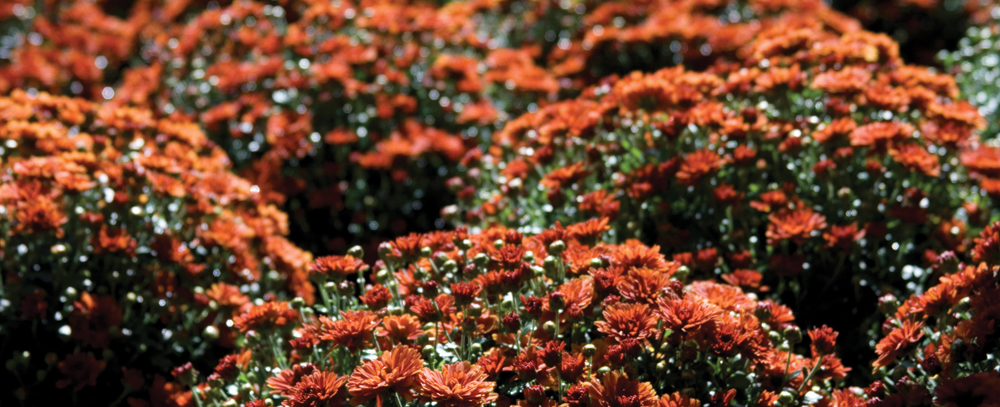 Mums are blooming and ready for your gardens! Learn how we grow them locally, get tips from our Garden Experts on proper care and peek at the beautiful blooms and other fall garden favorites.
---
Mum care tips from Prairie Gardens Plant Experts
Mums starting at 4.97 at Prairie Gardens, Champaign IL
---
Light
---
Water
---
Care
---
Overwintering
---
Our Mums were planted locally in our very own greenhouses by our fussy growers. Here they are when they were first planted back at the end of may (left) and what they looked like mid-july (right).
Mums just planted by Prairie Gardens Growers (left); Mums in Prairie Gardens greenhouses in mid-july (right).
---
They were cute then, and now they're absolutely gorgeous! Here's a peek at some of the beautiful blooms you'll find in our greenhouses.
---
Plus, find your other Fall Favorites, including Cabbage, Kale, Pansies, Swiss Chard and more!